Kotor Hostels
European Explorer is proud to offer you a secure online booking environment for a select number of hostels in Kotor, Montenegro. Below you will find a brief description of each featured hostel in Kotor, Montenegro. Simply clicking on the 'more information' link will transfer you to further information such as room types offered and accommodation rates for your selected Kotor Hostel. From here you will be able to check availability and make a secure hostel reservation for when you arrive in Kotor.
Marina View Apartment (Hostel)


Gurdic bb, Old Town, Kotor, Kotor, Montenegro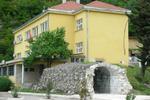 Recently decorated bedrooms with stunning panoramic views of the Bay of Kotor, right on the waterfront. Unique to Kotor the apartment enjoys the benefit of a spacious terrace, in a premium position, which is perfect for outdoor dining, sunbathing and relaxing with views of the Bay of Kotor, mountains and Marina. Marina view apartment has 4 large double bedrooms, spacious bathroom a ...
| | |
| --- | --- |
| RATES FROM : €10.00 / £8.46 / $13.62 US | |
Montenegro Hostel (Hostel)


Stari Grad b.b., Kotor, Montenegro, Montenegro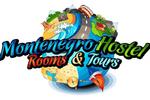 We are located next to the Maritime Museum in Kotor in the center of the old town.Kotor is the oldest and most attractive town on the Montenegrin coast. Montenegro Hostel is the first hostel situated within the city walls in the history of the Old Town of Kotor.About Kotor:Medieval architecture and numerous monuments of cultural heritage have made Kotor a UNESCO listed �Wor ...
| | |
| --- | --- |
| RATES FROM : €9.00 / £7.61 / $12.26 US | |
Montenegro Hostel 4U (Hostel)


Dobrota Donji put bb, Kotor, Montenegro, Montenegro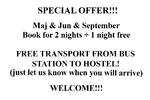 Come to Montenegro Hostel 4U if you want affordable accommodation here in Kotor. Our hostel is perfect for budget travelers and backpackers.The hostel is in the Kotor, has 6 rooms ,6 bathrooms,private room, living room, kitchen, one computers wi-fi everywhere in the room.The property is very easy to find because it is located only 200 meters from the main Sea gate on the western si ...
| | |
| --- | --- |
| RATES FROM : €8.00 / £6.77 / $10.90 US | |
Old Town Hostel Kotor (Hostel)


Old Town 284, Kotor, Montenegro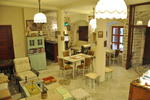 Once owned by a local noble family Bisanti, now redecorated as Old Town Hostel Kotor, we offer a truly unique form of stay in Kotor. By careful restoration and design we have managed to offer the feeling of Kotor as it once was. Old Town Hostel Kotor has 9 rooms (with 2, 3, 6 or 10 beds), 8 bathrooms with showers and toilete, a fully equipped kitchen in each room, plus one separate summer ...
| | |
| --- | --- |
| RATES FROM : €2.00 / £1.69 / $2.72 US | |
Apartmani Markovic (Apartment)


Muo 117, Kotor, Montenegro, Montenegro
Apartment is situated next to sea in Kotor and it has TV, air conditioning, kitchen, bathroom and balcony with beautiful view on Kotor bay.The sea is 20 meters far from apartment and market and restaurant is 50 meters far from it. Apartment has an own parking place, internet, big garden.In this house we also rent rooms, rooms has double beds, central heating, share bathroom, apartm ...
| | |
| --- | --- |
| RATES FROM : €20.00 / £16.92 / $27.24 US | |
Suranj (Apartment)


Skaljari bb, Kotor, Montenegro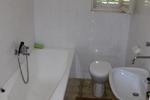 we have with two twin bed rooms ,shared bathroom, corridor and balcony, also view to the sea and old town (UNESCO HERITAGE) and private parking for 3 cars. how to find us : entering to the bus station you will find on your right small parking with taxi drivers and other cars ,but you need to turn on left and enter to the small street , need to go up the street aprox 80 mts and stop ...
| | |
| --- | --- |
| RATES FROM : €16.67 / £14.10 / $22.71 US | |
Hotel Vardar (Hotel)


(Old Town) Stari Grad Nr. 476,, Kotor, Montenegro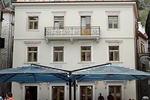 Town Kotor is placed there, where the indigo blue sea of Boka Kotorska bay reflects of the magical stones of the nearby mountains. In this filigree masterpiece of nature, the only fiord of the Adriatic, there where the sea has gone deep into the land.City of peace, carnival center, the pearl of Boka Kotorska... infinity of attributes describe Kotor, the ancient city of extraordinary architect ...
| | |
| --- | --- |
| RATES FROM : €69.00 / £58.38 / $93.99 US | |
Hotel Vila Panonija (Hotel)


Dobrota bb, Kotor, Montenegro
Situated 50 metres from Kotor Bay and a 5-minute walk from the beach, Vila Panonija features air-conditioned suites and apartments with a private balcony and free Wi-Fi.The suites and apartments at The Panonija are modern in style and feature parquet floors. They have a private bathroom with a bathtub or shower.Guests can enjoy their breakfast in the breakfast room, which has stain ...
| | |
| --- | --- |
| RATES FROM : €40.00 / £33.84 / $54.49 US | |
European Explorer would like to wish you an enjoyable stay in Kotor, Montenegro.